Supply & service PCB to anywhere in the world
We have Kyoden Thailand, the main factory of the global supply chain and a cooperative factory in China.
We inherit the DNA of the fastest Kyoden in the world and fully support from design and prototype production to mass production.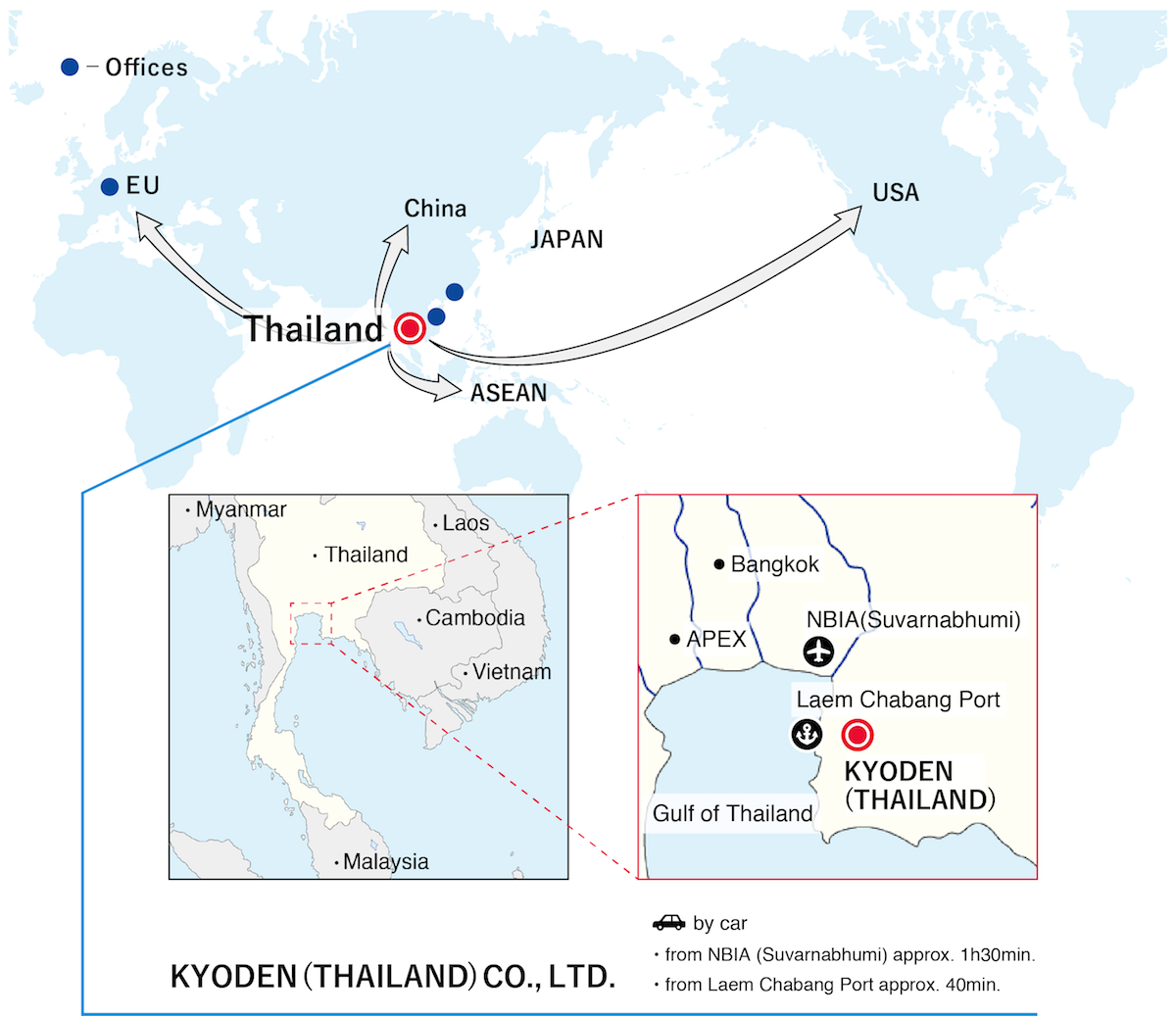 Located in the southeastern part of Thailand referred to as "Oriental Detroit",
we respond to customers' requests from all over the world.
Resolve issues of overseas local supply
With overseas business department located in Thailand and a sales offices in China and Europe, we assure you we provide the same level of quality of service and products as in Japan to anywhere in the world.

Main Product Items
In Thailand, a country in close relations with Japanese business, large automobile and air-conditioner factories, our company manufactures PCBs of 90,000 ㎡ / month mainly for automobile components, air conditioners, OA equipment.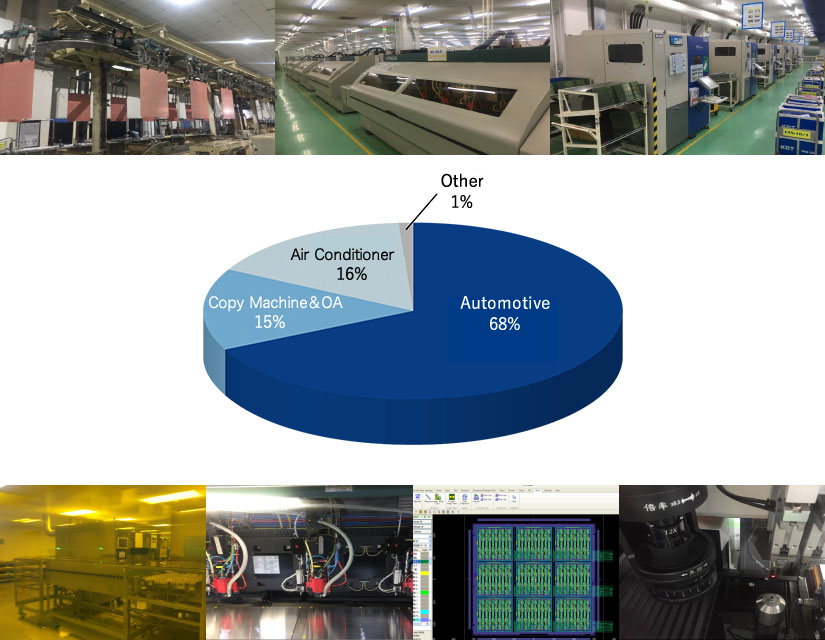 Our strong suit: high durability and reliability
Almost all 2 million units / year of vehicle produced in Thailand are equipped with our products. Thanks to the customer's' trust over the years, our market share has reached close to 70% of the production volume of automotive-related PCB. Excellent technology and experience-based trust, quality management standard ISO / TS 16949 certified, we contribute to automobile industry.